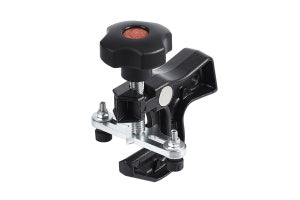 Snap Cutting-Off Pliers For Tiles 3-12mm Thickness
SKU: ProductVariantDrop
Barcode: ProductVariantDrop
SNAP CUTTING-OFF PLIER FOR 3-12 mm THICKNESS TILES
• Cutting-off plier for tiles and slabs with a thickness from 3 to 12 mm (art.169TB RAI).
• Body with ergonomic grip entirely made of die-cast aluminium.
• The progressive pressure applied via the special knob allows to perform the snap with precision and extreme efficacy, while ensuring the maximum delicacy on the surface of the slab.
• Width-adjustable rubber feet maximize the load applied depending on the width of the tile.
• Compact and light.
See more details here
---
We Also Recommend
---